Besides being on the cover of
USA Today
,
NRP radio
interview 2 years in a row, articles in
The Nations Restaurant News
magazine and the
National Restaurant Association
newsletter,
Restaurants and Institutions magazine online,
numerous times in local papers in
Colorado
and Wisconsin, and
The Morning Blend
TV show in Milwaukee, the movie is spread out on many torrent sites and I didn't do it. My friend put it on Mininova and it grew from there. This movie is all over the world and I come across sites that have it on the internet and don't even know how it gets there.
Mininova Torrent Site

A torrent site from Switzerland that carried "Did I Say Thousand Island?" until May of 2017. They stated 220 as the top number of locations (countries/territories) in the world in which a torrent could be seen. Word of mouth results.


At one period, there was lots of action for the movie. Not sure why.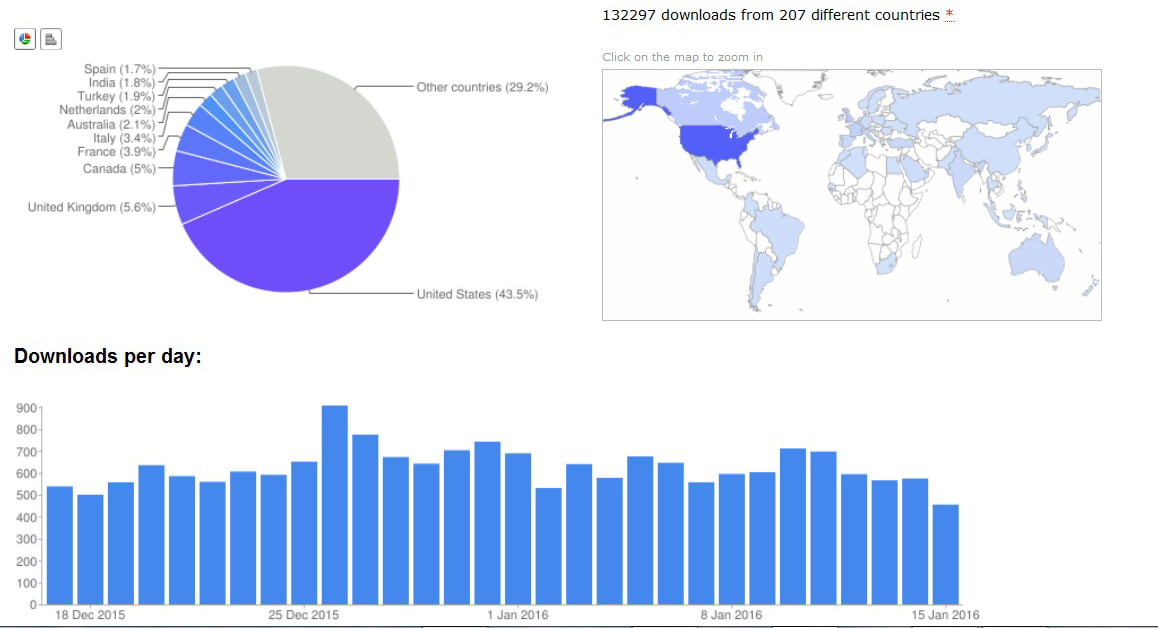 Another torrent site screen shot. Seeds and leeches are the number of people who have the movie and the number of people who are getting the movie at this time.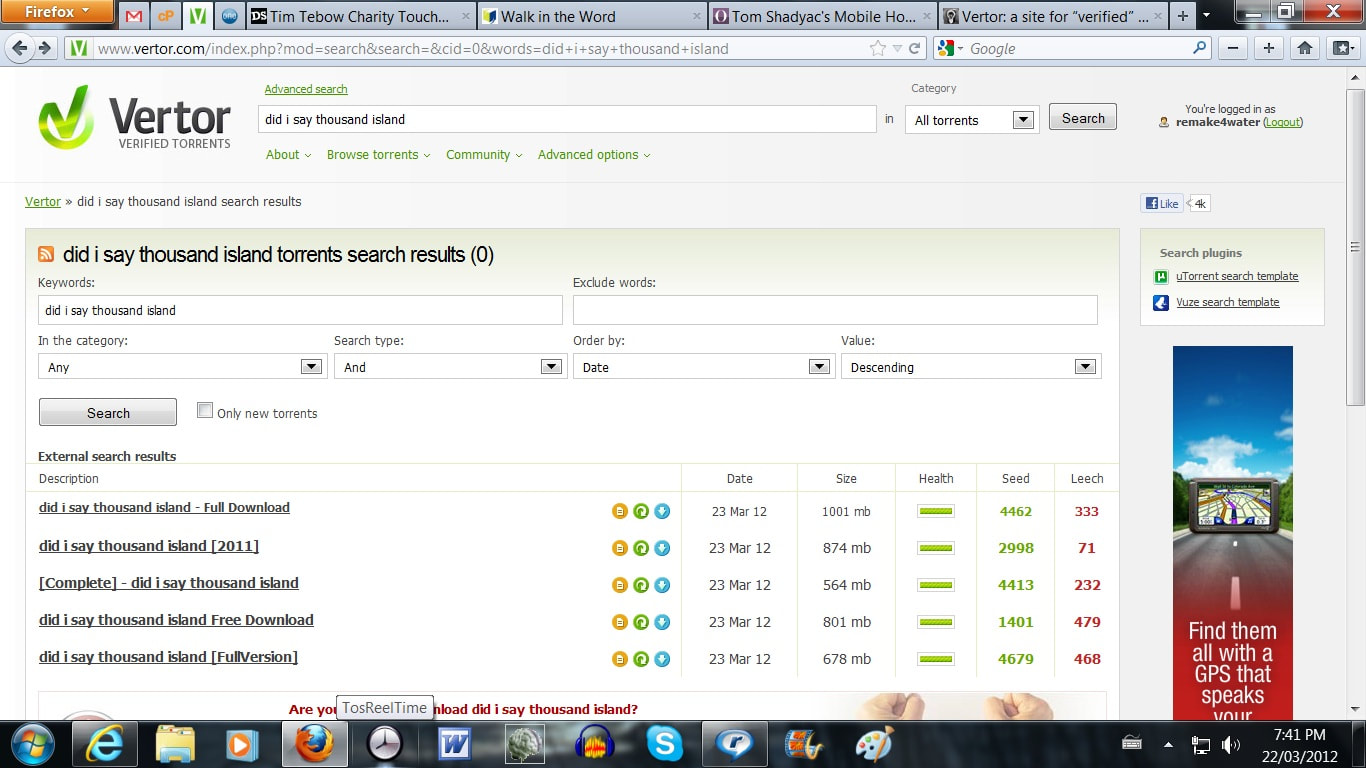 Here's yet another torrent site and I have no idea of how they got the movie.
The year was 2012 and it was still growing.